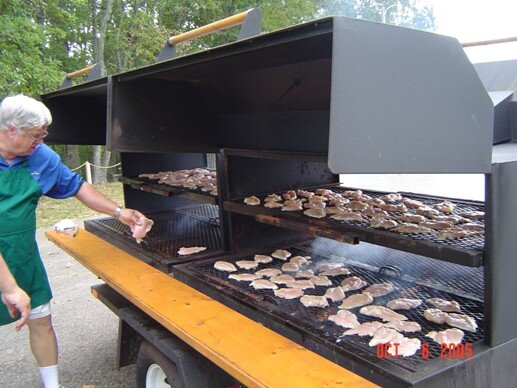 12' Charcoal Grill w/ 4 Cooking Stations
Price shown is for customer pickup. Grill can be delivered for an additional cost. Rental tax added at checkout.
Our 12' grill has 4 independent cooking stations with thermometers. Each station has a grilling surface of 24" x 45" for a total of approximately 4,400 square inches of grilling space, plus another 2,200 square inches of elevated top warming racks.
A two inch ball and a 7 blade light plug is needed to pull this grill.
A Cleaning fee of $ 100 will be added to the contract and is refundable if the grill is returned clean.
2